Diamoutils is taking part at the fifth event Aerospace Meetings Casablanca that will take place from October 29 to 31 Ocotber 2019 and will bring together more than 350 companies.
This convention is reserved for professionals of civil and military aeronautic industry and organized in patnership with GIMAS and AMDIE.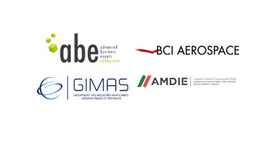 During these two days of convention, companies will have the opportunity to promoto their products and services as well as attracting investment to Marocco.
A new favorite destination for aeronautical subcontrating !
Indeed, the aeronautic sector in Marocco continues to grow up each year. This event will make it possible to identify partners, customers or potential suppliers, perfect for the prospection and to target new professionnal meetings.